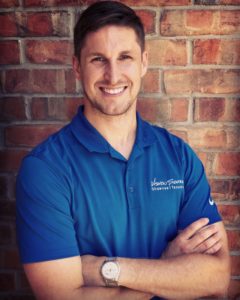 Dr. Trevor Conklin Named Young Optometric Physician of the Year
The Oklahoma Association of Optometric Physicians (OAOP) has named Dr. Trevor Conklin of Yukon, Oklahoma as the 2018 Young Optometric Physician of the Year. The award is given to an Optometric Physician who has practiced for less than ten years and who demonstrates exceptional leadership in both the Optometry profession and in his or her community.
Dr. Conklin says he feels blessed to be able to make a difference in the lives of his patients.
"Optometry is a special profession because we can have such an immediate impact in the lives of our patients," said Dr. Conklin. "To be able to give the gift of vision and protect our most precious sense is a responsibility I do not take lightly. As optometrists we are blessed not only to be part of our patients lives but also the communities we live in."
Shawnee Optometry Services
Shawnee Vision Source has been a leading provider of optometry services and vision care products in the Shawnee community since 1979, and we want to help you achieve and maintain clear vision for years to come.
Our experienced eye doctors offer comprehensive vision examinations at our Shawnee optometry office and specialize in the diagnosis and treatment of a wide array of eye diseases, conditions, and problems. We use advanced diagnostic technology and vision correction products and are committed to improving the quality of life of persons in the Shawnee community through enhanced vision. Give yourself the gift of clear vision – schedule an appointment with your eye care provider today.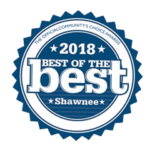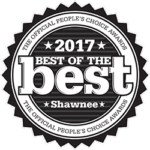 ---